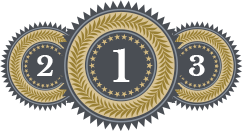 California State Bar — Trust and Estates Section
Created by the state legislature in 1927, the State Bar is a public corporation within the judicial branch of government, serving as an arm of the California Supreme Court. All State Bar members are officers of the court. Membership in The State Bar of California affords attorneys the right and privilege of practicing law in this state. The bar's integrated network of functions and services — many of them mandated by law — protects the public and assists attorneys in meeting their professional obligations.
The Trust and Estate Section includes over 6,000 attorneys with expertise in estate planning, income and transfer taxes, trust and estate administration , litigation, incapacity, and ethics.
American Bar Association
With approximately 400,000 members and more than 3,500 entities, the American Bar Association is considered to be one of the largest voluntary organizations in the world today. The ABA was founded in 1878, its mission being to support the legal profession with practical resources while striving to improve the administration of justice, the accreditation of law schools, and working to establish model ethical codes.
Orange County Bar Association — Trust and Estates Section
The Orange County Bar Association (OCBA) is one of the largest voluntary bar associations in the state of California. Founded in 1901 by ten attorneys, today the OCBA has over 9,000 members. The mission of the OCBA is to provide a wide range of programs, services, and opportunities for its members. The Trusts and Estates Section offers programs covering a wide range of legal matters affecting trusts and estates and their administration.
Chapman University Endowment Council
Chapman University is a private non-profit university located in Orange, California. Chapman University's mission is to "provide personalized education of distinction that leads to inquiring, ethical,and productive lives as global citizens." The Chapman University Endowment Council is a dedicated group of professionals within the community who serve as advocates for the university. The council's membership includes estate and tax attorneys, CPA's, trust officers, financial advisors, and wealth managers.
Martindale-Hubbell AV Rated
The Martindale-Hubbell Peer Review Ratings help the consumer identify, evaluate, and chose the appropriate lawyer for his or her particular legal issues. Peer Review Ratings identify lawyers with the highest ethical standards as well as professional abilities. An AV Preeminent Rating is the highest of the three ratings in this system which is an indication that an attorney's peers have ranked him or her at the highest level of professional excellence.
SuperLawyers
SuperLawyers is a rating service of lawyers from over 70 practice areas who have attained a high-degree of peer recognition and professional achievement. The rating and selection process includes a combination of peer evaluations and nominations as well as independent research.
ProVisors
Founded in 1988, ProVisors is an affiliation of professionals who goal is to serve as trusted advisors to their clients for guidance on business and personal matters. Members include senior level advisors in a variety of professions including accounting, banking and finance, investment management, and legal, to name a few.
Mission Viejo Chamber of Commerce
The Mission Viejo Chamber of Commerce has 250 members who represent a wide range of businesses in the city. The chamber is dedicated to promoting and encouraging new as well as existing businesses in Mission Viejo through networking, education, and other activities.
STEP-USA
STEP is a professional organization whose members work with families to help them plan and provide for the future, from drafting a will, ensuring that elderly or disabled relatives are cared for and supported to making sure that a family business is compliant with tax laws. STEP-USA has 17 branches and chapters in the U.S. with over 1000 members including lawyers, accountants, and other specialists in the areas of trusts and estates.
Orange County Estate Planning Council
The Orange County Estate Planning Council is made up of estate planning professionals including attorneys, CPA's, financial planners, chartered life underwriters, trust officers, and other allied estate planning professional who live and work in Orange County. Members on the council have a minimum of 5 years experience in their field and have allotted a significant part of their practice to estate planning.
UCI — Dean's Leadership Society
The Dean's Leadership Society at the UCI School of Social Sciences provides an opportunity for parents, alumni, faculty and staff as well as members of the community to support the school in an effort to help promote the exploration and pursuit of the scientific study of human society and social relationships.
Board of Directors on Art4Kids
Art4Kids is a non-profit corporation that is committed to helping children in hospitals, clinics, and social programs process stress through creative expression using art.